All the illustrations below are part of "The Journey". Anyone who has acquired one or more originals before it's published, will receive a mention in the book.
Todas las imágenes en esta página serán parte de "El Viaje". Cualquier persona que haya adquirido uno o más originales antes de su publicación, recibirá una mención en el libro.
Ah... It's So Quiet Here... - Ah... Este Lugar Es Tan Tranquilo...
Scribbles - Garabatos (SOLD)
Safe - A Salvo
Conjuring - Conjuro
Freedom - Libertad (SOLD)
Recalculating - Recalculando
Full Speed Ahead - A Todo Vapor (SOLD)
Where Would That Path Lead Me? - A Dónde Conducirá Ese Sendero? (SOLD)
Crossroads - Encrucijada (SOLD)
The Road - El Camino (SOLD)
How Many More Levels? - Cuántos Niveles Más? (SOLD)
It's Not An Easy Road - No Es Un Camino Fácil
Where Did You Come From? - De Dónde Saliste?
I Love You, Big Boy - Te Quiero, Grandote (SOLD)
Defense Mechanisms - Mecanismos De Defensa
Those Pretty Butterflies On Your Hair - Esas Lindas Mariposas En Tu Pelo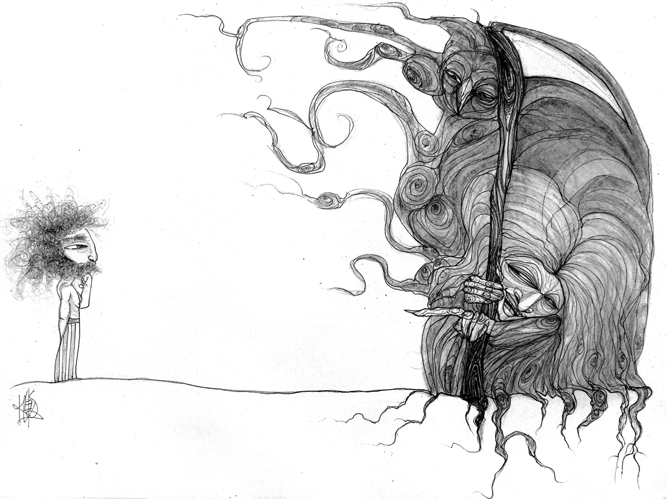 No Matter How Long You Take, I Will Be Waiting - No Importa Cuánto Tardes, Estaré Esperando
By The Fire - Junto Al Fuego (SOLD)
A Tiny Flame - Una Pequeña Llama (SOLD)
Life - Vida (SOLD)